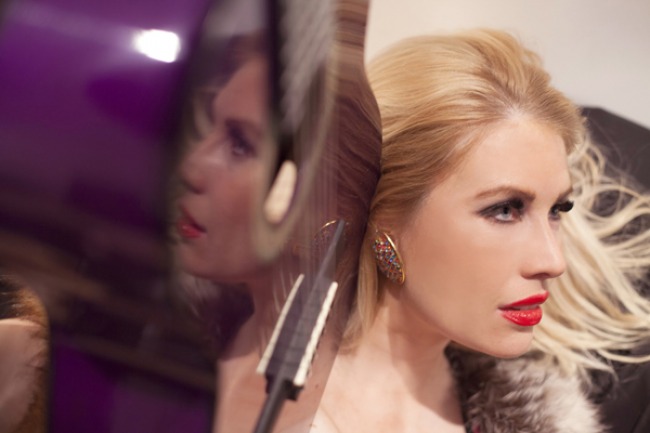 What's working, what's not
EXT. FOX STUDIOS, SYDNEY – DAY
Creative Director, Luissa Lawrence and Presence Films' CEO, David Steinhoff, meet to consider the next step in the digital revolution.
The duo come up with an idea to create an online development community where fans, film-makers and investors can collaborate, create, connect and invest.
The very first project would be a hybrid version of Carol Baauw's supernatural fantasy, 'Journey of the seeds'.
That's where it began. Where it goes is up to you.

Change is coming
The way of development for independents is no cake-walk. This article explores what's working, what's not and what will change. Team members, have your say, comment in the comment section below. 

The way of development
This is a development site. 
Our objective is to create a TV series by developing a pilot, a series bible and content that supports our proposal for co-production and investment.
We are a team working together to achieve a common goal. 
We prove ourselves by the content we contribute. We provide in-house crowd-funding by purchasing Campaign Veteran Stamps. Team, fans, supporters and sponsors all share in a slice of the production bonus pie through accruing leaderboard points. 
We promote team members through our social media and through interviews. 
Most of our our collaboration process takes place offsite, using Google Docs, Dropbox, Pinterest, Moodshare (a visual whiteboard), Skype video and team meets. 
When we publish, we credit the team behind each work and if payment is not available, we credit them points to the leaderboard.  The site is a living credit for its members and track of the project's development process. 

What's not working
The site encourages, fans, semi-pros and professionals to join and contribute content. It all flows through the same portal. Some feel this makes the site less professional than it could be.  
In-house crowd-funding, employing  Campaign Veteran stamps was modeled on $8 per month per team member. This is enough to sustain basic operation for a site with under one thousand members. It is currently yielding forty cents per member. 
Investment in development in the current environment seems unlikely. We capitalised to achieve the development we have so far however post 2011 the market has collapsed.
Investment dollars are being drawn to tax-deductible areas such super, real estate and shares. This is configured into the tax model. There is currently little interest in new technologies, science or intellectual property development in Australia. 
Sponsorship is possible but we have not enjoyed much success in this area to date because whilst the site has some promo material and considerable concept art it lacks actual content which might compel a sponsor to act. We need to create that content. 
Even with 'The Guide', members often state the site is difficult to navigate and development is hard to track.
There is too much burden on the main team members using the current model. We need to reduce, spread the responsibilities and focus on professional development.
Most importantly, Presence has exhausted its capital and struggles to convince members to contribute by purchasing campaign stamps. There is a common perception that the site is a networking site like Facebook and should be free however Facebook won't provide employment, nor will it issue its members a dividend from its profits. The Journey site can achieve this through contracting and its leaderboard system. 
If we do not hang together, we shall surely hang separately.

The way of change
So, where is the potential for improvement? Consider the following.

Separation of church and state
Instead of one site, create three or a trinity of the one.
A development site – a simplified site focused on development for the pros

A presentation site – a site for new content just like HBO's site for

'Game of thrones'

Dedicated crowd-funding
Run an on-going, per project, crowd-funding campaign using Kickstarter. Kickstarter is a global intersection between culture and technology. It can attract the right kind of sponsor, investor and crowd-funder and may attract some important interest.
 Or…
Create an on-going crowdfunding site using a WP template like Ignitiondesk.
Social
Use our social media including Pinterest, Facebook, Google+, Twitter and mail subscription for:
   Notification to fans and community of new content
   Opportunities to participate
   Contest and prizes 
The WOW
That's a start but there a few things that would really simplify the process and excite team and fans.
A promo video
Anything under 30 seconds that says, 'This is how it works and how you participate'. Make it fun.
The hoop
Create a burning hoop. Demand the very best from the team. Lesser content can be fed through the social media sites but the presentation site must feature only the best.
Delegate
We need specific team members to handle each social media form and the running of the site. Development requires an absolute focus if we're going to get it done and done well.
Monetize
Crowdfunding is good but we need to start thinking about revenue from other streams such as:
Betting systems
Merchandize
Licensing
Lowest price bidding auctions
Competitions
New grants
Apps and app micro-episodes
Free release of content for utube and similar ad revenue
Google ads
And so forth
That trailer
We need content. We need WOW content or at least, 'This is going to be a really good story, I want to know more', content. We need the trailer and it ought to cover the basics.
Over to you
Have your say. Log in and share your views in the comments section below and whilst your there, show the love and grab a Campaign Veteran's stamp. *Your naked without one. You can pay by credit card using PayPal. 

About Yasmine
Yasmine Van Wilt is a North-American singer-songwriter, writer and actress. She's completed a PhD in Creative Writing and is a Fellow of the Royal Society of the Arts.
A musical chameleon, she records under her own name and under the name of her two alter egos, Elle "A" and Antoinette. She describes her music—that she creates for herself—as "a folk-rock-pop hybrid, with a strong dash of Delta Blues".

Begin the journey